WOW! I'm celebrating my one year anniversary in business. What an incredible year! I've learned so much and developed personally as well as in business! This post is about "looking back" at what I've learned and achieved over the year, and "looking ahead" at what I would like to achieve over the next year.
Looking Back
The birth of Reset Sports Massage…
This morning Facebook suggested a memory to me from 3rd July 2015, in which I was complaining about being unable to get a job. How ironic on my anniversary of running my own business! It was shortly after this that I enrolled with the Oxford School of Sports Massage (OSSM) and the Open University Human Biology module. The next year was probably the toughest of my life – juggling working as a carer / teaching assistant (including night shifts!) with all the coursework, research, workshops, and practical hours involved in the two qualifications. My social life took a massive hit, I barely had time to train, and I was stressed to the MAX!
So, towards the end of the qualification I said to my OSSM pal Ana "I'm just going to start my own business and see what happens!" and then nervously, "do you think I can do it?" Ana was hugely supportive and I went home and announced my decision to my parents. This time it was met with a lot more worry and a long discussion about "what ifs"… but I had made up my mind!
As I came closer to qualifying I quit my job, which made my decision feel real! When my exams came around I felt hugely pressured to succeed, as I still felt some resistance from my family. Thanks to the additional time spent studying I passed every piece of coursework, exam, and practical assessment first time with flying colours!
I treated my first clients in the therapy room at Elite Performance Gym, Banbury on a £5 for 15 minutes promotional offer. It was a busy day and I still see some of those clients on a regular basis!
Highlights
This year has been a whirlwind and, of course, there have been ups and downs… But I wouldn't be doing this if there weren't more UPs than DOWNs! I smile every day in the clinic as I love my job and love working with my amazing clients. So here are a few of my most notable highlights!
July 2016 raising £100 for Crohn's and Colitis UK by giving hand massages at Deddington Farmers Market
September 2016 delivering a presentation on stress and posture at SMart studios, Banbury
December 2016 writing my sports massage alphabet social media posts
January 2016 seeing my client smashing it on the reclining bike one month after patella subluxation!
May 2017 having a clinic bursting with nurses and midwives for Nurses Day!
June 2017 hearing that my treatment helped a client avoid surgery for arthritic knees!
April 2016 PT32 after treating the London Marathon runners
June 2016 I received my certificates for Level 5 Clinical Sports and Remedial Massage (OSSM), and Human Biology (OU)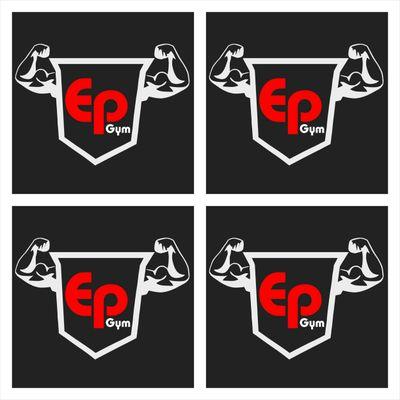 July 2016 began my clinic at EP Gym on Tuesdays and Saturday mornings
July 2016 treating runners at the Adderbury Running Club Three Spires Challenge
July 2016 supporting athletes at Banbury Triathlon
September 2016 John Gibbons' Kinesio Taping course
September 2016 Set up for Banbury Hockey Open Day
October 2016 Breaking from massage to run Ram Run!
November 2016 Set up my clinic in B3 Fitness, Brackley on Thursdays
November 2016 at the Therapy Expo
December 2016 set up at the EP Gym bench press competition
January 2017 stunning views on my way to clinic at B3 Fitness!
March 2017 world book day
April 2017 setting off the runners at Deddington Four Farms Race
April 2017 Feedback from London Marathon Runner
May 2017 finishing my Pilates training!
Looking Ahead…
As well as reflecting on what I've achieved, today I'm thinking about where I would like to push my business next.
I've recently qualified in Pilates and today I'm teaching my first class at Bannatynes, Banbury. I am really looking forward to developing this aspect of my business as I know massage and remedial exercise such as Pilates can work really well together to help recovery from injury. Over the next few months I will be expanding to teach Mat Pilates across a couple of different venues. I will teach both small groups and on a one to one basis. Eventually I will also be teaching specialist ante and post natal classes, and classes aimed at older populations.
Similarly, I'd like to branch into teaching some sports massage. Due to my background of working in schools and massive passion for massage, I would love to be involved in educating and inspiring new massage therapists. Equally, I believe that teaching would benefit my own practice by providing extra motivation to keep up with current research and opportunities to learn from other therapists!
I'm very proud of the past year. I managed to expand my business across three clinics in Oxfordshire and Northamptonshire, built relationships with many professionals and clients, created an excellent work life balance, and kept my passion high! I look forward to seeing where Reset Sports Massage takes me next!